With a last release of Fedora Packages there is a new feature related to FAF.
When you lookup some package. E.g., libpreport: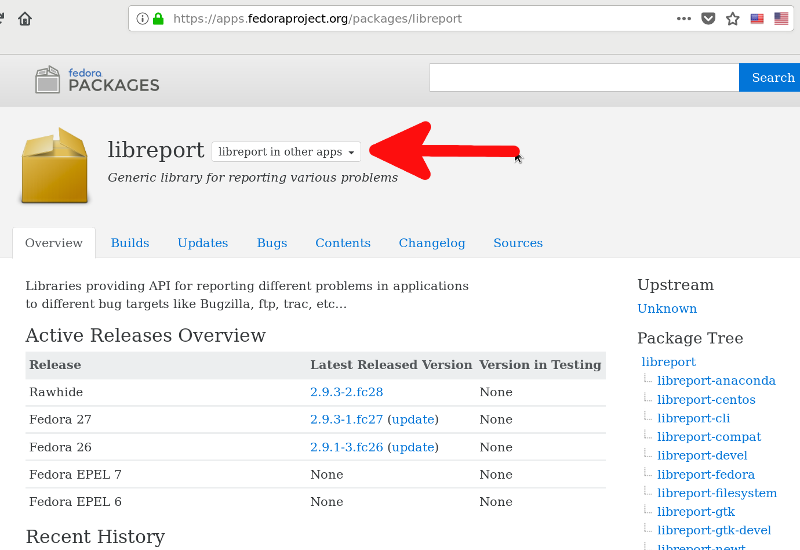 Then you can notice the drop-down menu. When you click on it, you get this menu: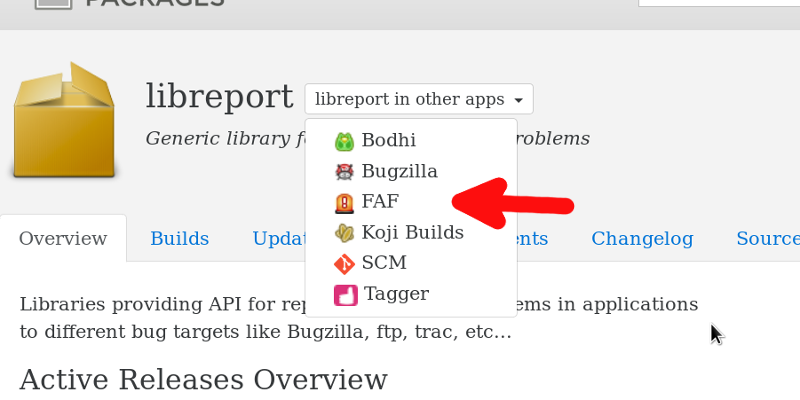 And when you click on "FAF" you will be redirected to FAF server, where you can see most recent crash related to this package.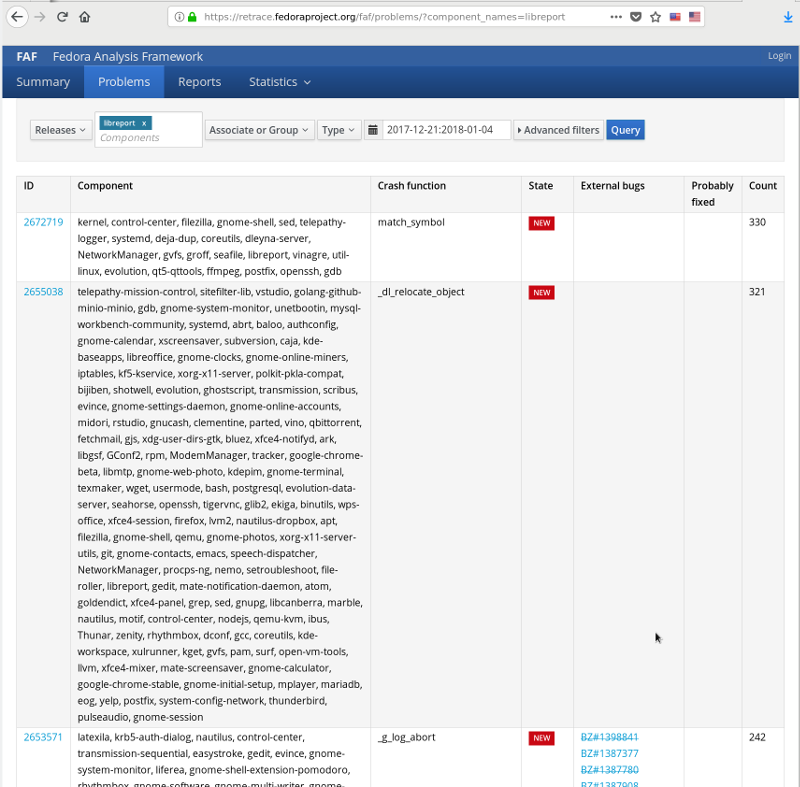 Now try this with your package.
---